Custom Fire Pits Melbourne
Your Fire Pit Exactly As You Want It
If you're after quality custom fire pits in Melbourne, well, you've definitely come to the right place. Here at AMFX, we're the proud manufacturers of custom made fire pits in Victoria and right across Australia for that matter. With the option to purchase as a flat pack, these specially made pits bring your imagination to life, creating a work of art you can both use and love.
Your Vision Brought To Life

Either for yourself or as a gift to others, our custom fire pits not only look fantastic but they're versatile, too. Offering a safe (and awesome) place for you to build a campfire, our custom fire pits bring your vision to life. Whether it's logos, icons, words or dates, our team of metal artists can make it happen, ensuring the fire pit you receive far exceeds the visual of the fire pit you imagined.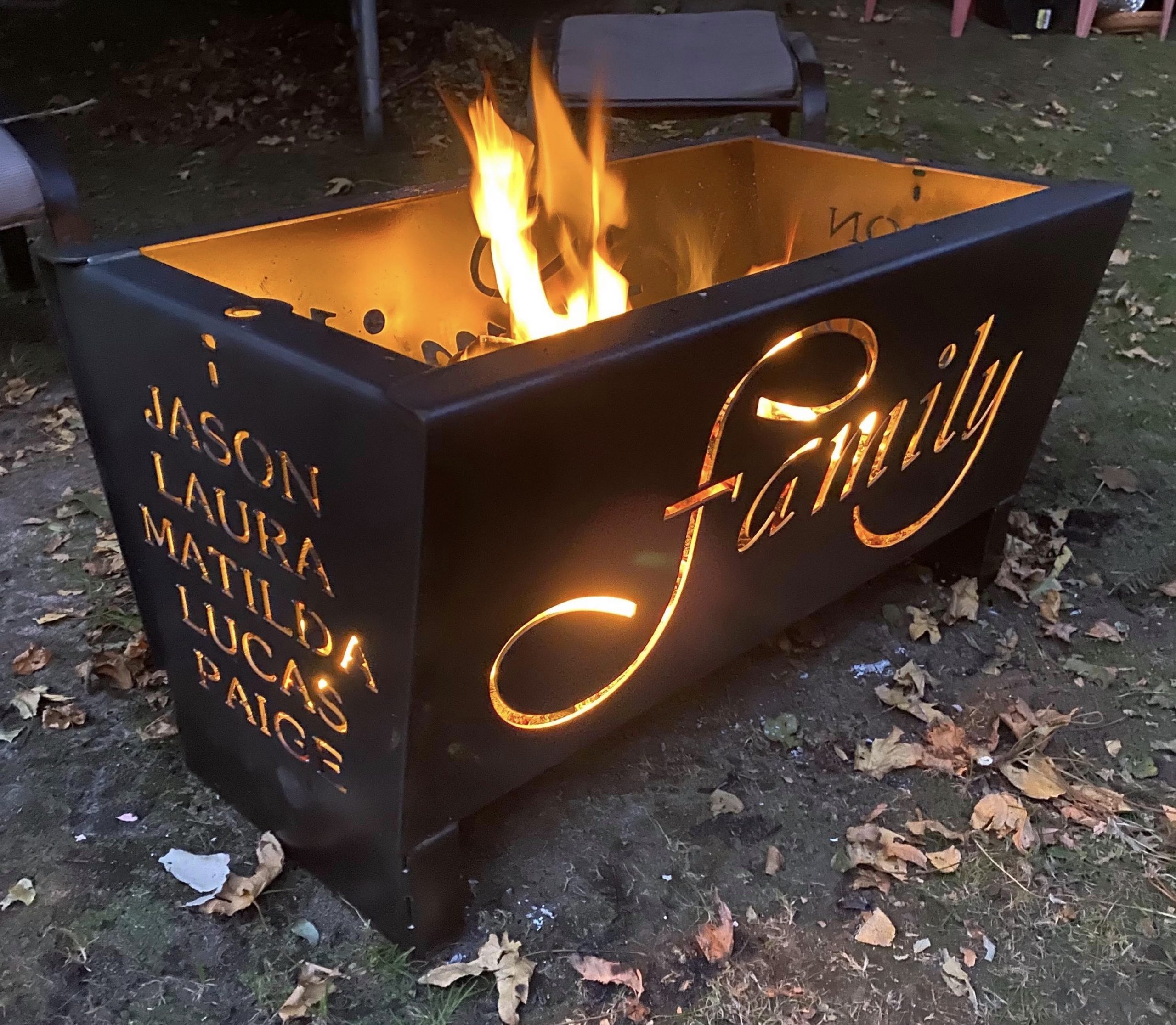 If You're Looking For Premium Custom Fire Pits In Australia, Look No Further Than AMFX

Releasing our first fire pit in 2015, AMFX has been making leaps and bounds in the metal art industry ever since. Dedicated to bringing our customers' visions to life, our team of passionate metal artists tackle each job head-on. At AMFX, we not only love what we do but we're committed to our customers, listening to their needs to make sure we get their custom made fire pits right the first time. So, if you're on the hunt for attractive and durable custom fire pits in Melbourne or anywhere else in Australia, contact the team at AMFX today and let's bring your imagination to life.