VB Fire Pit
Celebrate Your Go-To Bev With Drink Fire Pits By AMFX
Everyone loves a bevvie or two, and some of us have a brand that we hold near and dear to our hearts. If that sounds like you or a loved one (and we're only judging if it's Foster's), you'll love our drink design fire pits. Take our VB fire pit, for example. This beauty not only looks great but we've built bottle openers into the ends so you and your mates can crack open a cold one while bantering around the fire. But listen, maybe VB isn't your jam or maybe you don't like beer in general. Maybe you're more of a whiskey or rum drinker and want some metal art to signify your love of the best brand in the world, (you know, according to you). Peep our Bundaberg Rum fire pit, available in a flat pack or welded together, this incredible work of art sports Bundy R Bear in all his glory. Purchase a chilly bin as an add-on and fill it with all your favourite Bundy variety. Just remember folks: Always drink responsibly.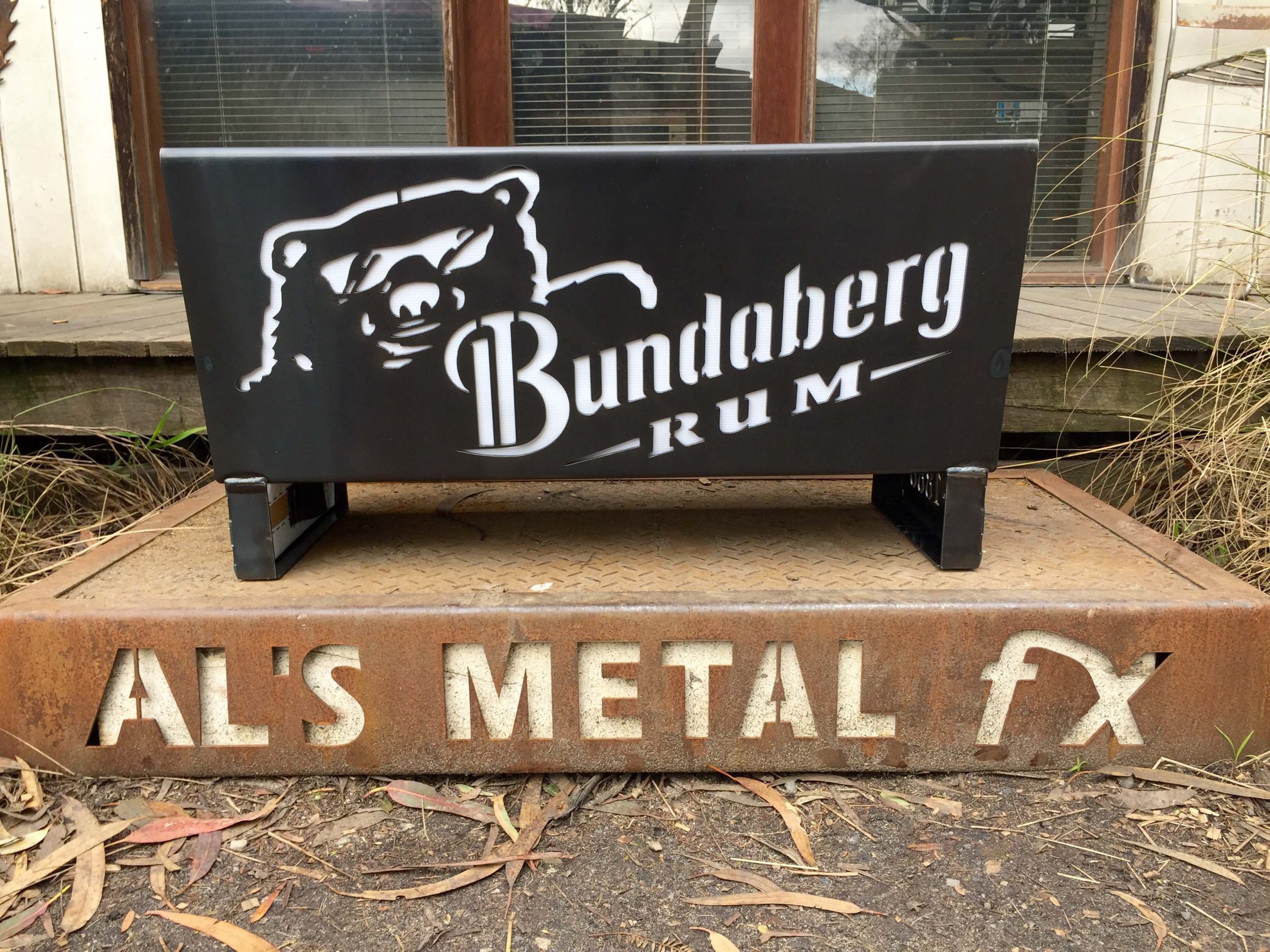 If You're Looking For Premium Drink Design Fire Pits In Australia, Look No Further Than AMFX
Releasing our first fire pit in 2015, AMFX has been making leaps and bounds in the metal art industry ever since. Dedicated to bringing our customers' visions to life, our team of passionate metal artists tackle each job head-on. At AMFX we not only love what we do but we're committed to our customers, listening to their needs to make sure we get their VB fire pits right the first time. So, if you're on the hunt for attractive and durable custom fire pits in Melbourne or anywhere else in Australia, contact the team at AMFX today and let's bring your imagination to life.